Experienced Knoxville Criminal Defense Lawyer & Trial Attorney
Dedicated Client Service, Over 40 Years Experience in the Court Room With Many Successful Results at Trial.
Knoxville DUI Criminal Defense Attorney, Tennessee Sex Crimes Lawyer and Knoxville TN White Collar Crimes Defense Law Firm.
If you are under investigation by the police, or believe that you may be facing criminal charges, it is critical that you consult with an Knoxville DUI criminal defense attorney immediately. Police officers are legally permitted to use trickery and lies in order to persuade you to cooperate with them and give a voluntary statement. Under no circumstances should you speak with law enforcement without an attorney. Don't do their work for them!  You should always contact a skilled Knoxville attorney immediately, so that measures can be taken to protect your constitutional rights and your freedom.
We have the resources, including investigators and experienced staff, to help you through this difficult time. We are ready to handle  any and all criminal charges. Over the course of our forty-plus years of courtroom experience, we have represented persons charged with everything from shoplifting to complex first-degree capital murder.
Legal Crisis Resolution
Facing criminal charges can be a frightening and nerve-racking experience. You need to take the proper steps to protect your rights
At the Law Offices of James A.H. Bell, P.C. we have had a long and successful history of resolving legal crisis that suddenly develop without warning or notice. What is unexpected and catastrophic for you, is just another day at the office for us.
In just the past few months, we've contended with a number of legal crisis on behalf of our clients. Here's just a few examples of some of the situations that we have resolved in the recent past on behalf of our clients:
The feds enter a business and search for computers and records and you are an executive employee of the business.
An automobile accident and you are suspected of vehicular homicide.
A seizure of your personal computer and the authorities believe there is child pornography located therein.
Finally, there is the "target" letter from an Assistant U.S. Attorney advising you that you are the subject matter of a federal investigation or law enforcement officers appear at your home or business wanting to question you about a criminal matter. No charges have been filed.
These are just a few examples of the situations that our clients have found themselves in and they all ask the same question: What in the world am I to do?!?!
The answer is simple and obvious: hire an experienced criminal defense trial lawyer before the charges are filed. It is inexpensive compared to the cost of a defense once charges are filed. Lawyers in our office have the communication skills and the assistance of a full time on staff investigator to resolve the matter by entering into discussions with the prosecution to induce them to decline the prosecution, or enter into a resolution that would be a less than what would occur if charges are filed. This latter resolution is called charge bargain.
Moreover, when the prosecution knows that you have hired a firm with a long history of trying cases, such as ours, they may reconsider their position. That factor may be the salient point in your favor to make the investigation "go away" or result in a very favorable resolution for the one being investigated.
If you have been arrested and charged with DUI or any other criminal matter contact us Now! Your one click or a phone call away from getting the best legal representation in the state. Call Now 865-637-2900 We are available nights and weekends.
What some of our clients have to say.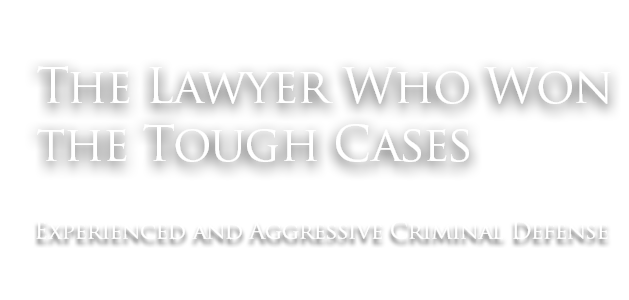 Just because you have been arrested and charged with a Tennessee DUI or any other criminal matter doesn't mean your guilty contact us today and we will fight for your rights.
Mr. Bell is a veteran Tennessee criminal defense attorney and personal injury lawyer, having tried to verdict more than 1,000 contested cases. Over the course of those many contested trials, Mr. Bell has argued his client's position before Chancellors, Administrative Law Judges, Trial Judges (without jury) and citizen juries, on the local, state, federal, and appellate level.  Mr. Bell is the founder and sole stockholder of the Law Offices of James A.H. Bell, P.C., a professional legal corporation in existence since the mid-1980s.
Do not put your future at the disposal of a state prosecutor who's has already made the decision your guilty and wants to put you behind bars.
If there is an unexpected or sudden legal crisis that has arisen in your life, and you think it will go away, it will not.  The best choice is to hire a lawyer that will aggressively investigate the case for you in order to achieve the best resolution for your legal crisis. Call the Law Officers of James A.H. Bell, P.C. for further answers to your questions on legal crisis on your personal radar. The phone number is 865-637-2900
We strive to be different from other criminal defense firms. Our top priority is to be there for you when you need us – 24 hours a day, 7 days a week.  If you or a family member are accused of a crime and/or are under police investigation, time is of the essence and every moment counts.  Our firm has a history of preventing criminal accusations from turning into formal charges by heading off the criminal investigations early.  While it does not happen in every case, we are often able to do this by moving quickly.  The experienced criminal defense attorneys at the Law Offices of James A.H. Bell know the law and will represent your interests in any situation:  from sex crimes to driving under the influence; from white collar crimes to drug possession.  The Law Offices of James A.H. Bell handles federal crimes, sex crimes, and appeals.  If you have been accused of any crime, be it domestic violence, probation violation, burglary, or any other crime...we CAN help you.